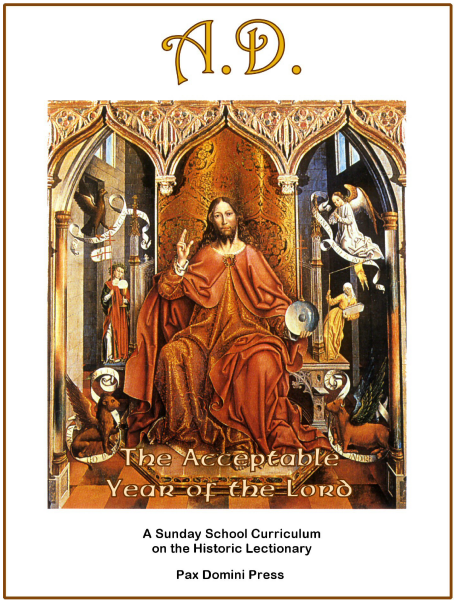 A.D. The Acceptable Year of the Lord
Get your FREE SAMPLE PACKET HERE
A.D.  The Acceptable Year of the Lord is a Sunday School curriculum following the Gospels of the historic lectionary.
Fall Quarter, 14th Sunday after Trinity to the Last Sunday of the Church Year.
Winter Quarter, 1st Sunday in Advent to Quinquagesima.
Spring Quarter, Invocavit to Pentecost.
Summer Quarter, Trinity - 13th Sunday after Trinity.
Each quarter is $100.  Purchase the full program and save $50, for $350.
Curriculum comes as an immediate PDF download upon purchase, or as a CD via US mail (shipping will be added at checkout).
To order STUDENT WORKBOOKS, go HERE