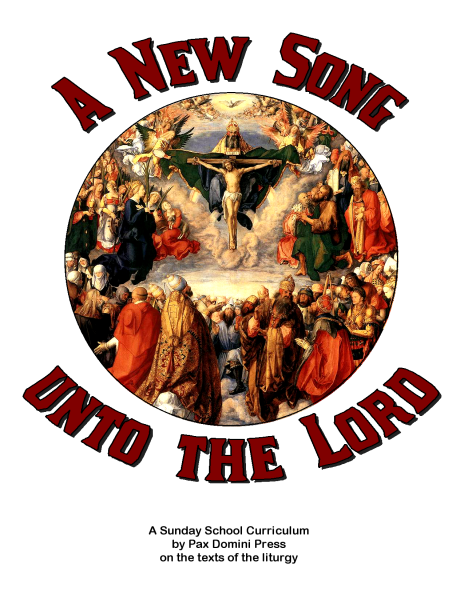 The New Song
Get your FREE SAMPLE PACKET HERE
The New Song is a Sunday School curriculum on the texts of the liturgy.
Part I:  Calling on the Name (Invocation to Collect)
Part II:  Let Him Hear (Readings to Sermon)
Part III:  The Cup of Salvation (Prayer of the Church to Benediction)
Part IV:  The Communion of Saints (liturgical year, church architecture, prayer services)
Each quarter is $100.  Purchase the full program and save $50, for $350.
Curriculum comes as an immediate PDF download upon purchase, or as a CD via US mail (shipping will be added at checkout).
To order STUDENT WORKBOOKS, go HERE