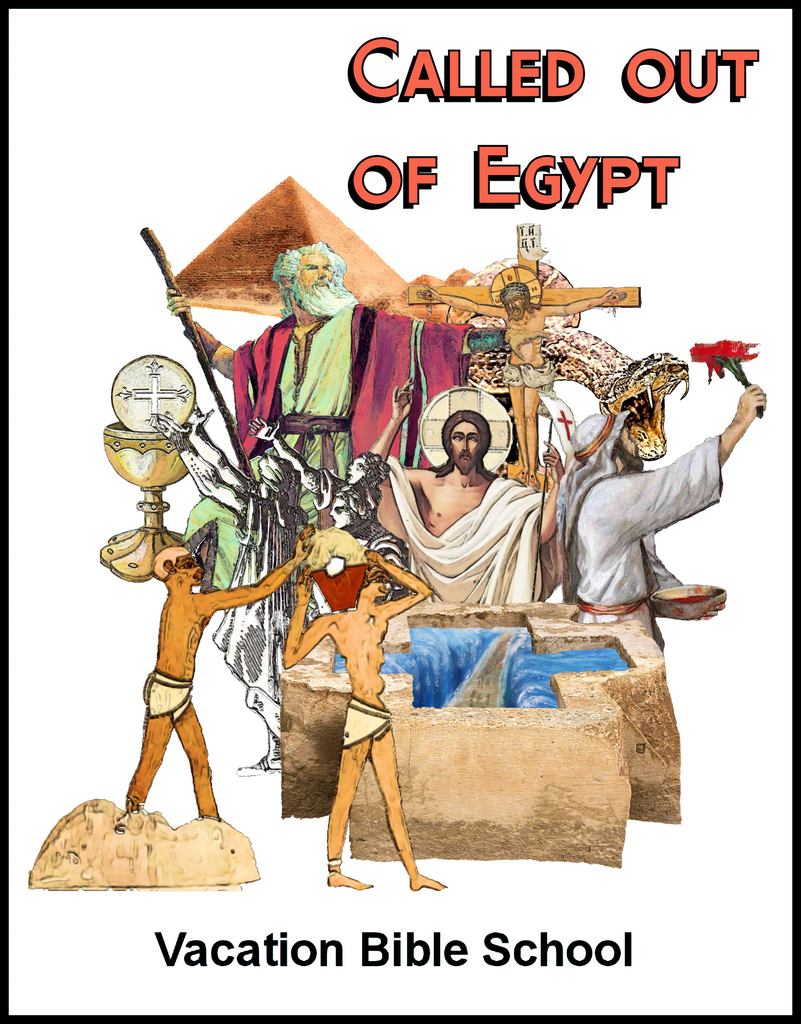 Called out of Egypt
Called out of Egypt is a Vacation Bible School centered on the testimony of Christ in Israel's exodus from Egypt. 
Israel was enslaved in Egypt, redeemed by the Passover lamb, created a new people through the Red Sea, fed manna in the wilderness, and forgiven through the bronze serpent.
In five lessons, children will learn how we also are redeemed from our slavery to sin, death, and the devil by the blood of the Lamb of God, created a new people in Holy Baptism, fed heavenly bread in Holy Communion, and forgiven in Holy Absolution.